<![if !vml]>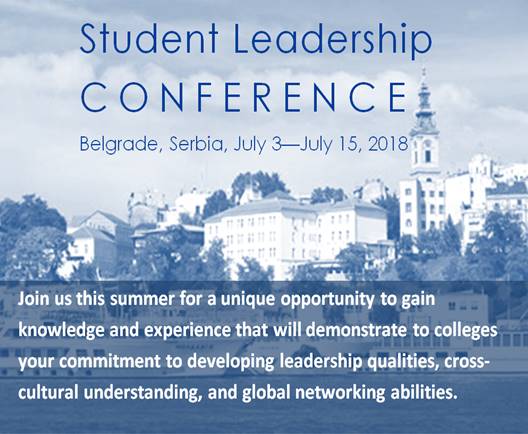 <![endif]>
<![if !vml]>

<![endif]>
2018 Registration
Register with à PAYPAL Serbian Institute ($250 registration fee)
Confirm your participation at contact@serbianinstitute.com
Books will be mailed prior to the conference to your address
_________________________________ _________________________
         First name                                           Last name
_________________________________  _________________________
         Email                                                   Cell phone
________________________________ __________________________
         Address                                               City / Zip
Registration and Participation: the $250 fee includes press conference with video recordings and online presentations, preparation material and books, arrangements for student activities, university conference, visit to the White Palace, Serbian Parliament, outings and EXIT concert.
Conference Description and Goals:
Today's top leaders in every field made their journey from student to supervisor to leader by making the most of their innate talents, and learning important skills they needed to succeed.  Motivating people, conquering setbacks, creating inspired teams—these are the keys to success for any good leader.  At the conference you will learn:
How to develop the confident, positive leader within you

Better ways to motivate, inspire, and succeed

How to convey your ideas in cross-cultural communications
We will work on developing these and many more skills for you at the SI Student Leadership Conference, while making amazing connections to people and friends that will last a lifetime. 
A Cultural and Educational Experience:
We welcome students of all backgrounds and to make this a well-rounded cultural and educational experience, we are including in our program a variety of activities including an opportunity to visit:
The Serbian Parliament building

Local students and universities

Serbian Royal Family seat—the White Palace

Government and International Institutions
. . . .  and to participate in skill development activities including:
Press Conference Presentations

—

where students present their ideas in front of a camera (optional)

Language immersion

—through interaction with local students in entertainment and cultural activities

Cross-Cultural activities

— with locals in outings, touring the city of Belgrade and entertainment

Music

—

participants will experience Belgrade's fantastic music scene including the EXIT concert in Novi Sad

Sports

—

Kalemegdan-run, tennis and other sports
Certificate of Completion
Assignment

—

participants will complete an essay assignment upon return

Certificate

— after completing the trip and assignment students will receive a certificate of completion, with comments relating to their essay, and links to their online presentations and program.
Recommendations for flight and Accommodations:
<![if !supportLists]>· <![endif]>Flight to Belgrade, Serbia: All students will meet up in Belgrade, Serbia and for the best rates and easy reservations we recommend you contact World Travel and Tours http://worldtravelnyc.com/
<![if !supportLists]>· <![endif]>Accommodations: We offer apartments (in the center of Belgrade) via a local agency at 35 EU per night, with rooms shared with other students, or participants can arrange independent accommodations.
<![if !vml]>
<![endif]>
"I look forward to the Student Leadership Conference as the start of an important initiative to build leadership skills among Serbian youth, students and young professionals on a global level, thereby creating capable future leaders for Serbia's government, economic sector, corporate management, civic organizations and all industries."
Danielle Sremac
President, Serbian Institute
<![if !vml]>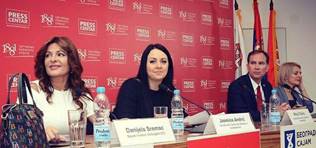 <![endif]>
à Click to view online the Conference on "US, Serbia and Efforts Against Terrorism" from June 2017, in partnership with the Research Center for Defense and Security in Belgrade and Deputy Chief of Mission of the US Embassy in Serbia. 
<![if !vml]>

<![endif]><![if !vml]>

<![endif]><![if !vml]>

<![endif]><![if !vml]>
<![endif]><![if !vml]>

<![endif]> 
Contact us for a detailed itinerary of activities at contact@serbianinstitute.com
<![if !vml]>
<![endif]> 
<![if !vml]>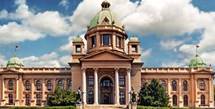 <![endif]>
<![if !vml]>
<![endif]> 
<![if !vml]>
<![endif]> 
<![if !vml]>
<![endif]>\
<![if !vml]>
<![endif]>\
<![if !vml]>
<![endif]>
<![if !vml]>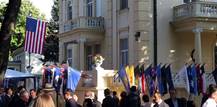 <![endif]>